Update on the geodesic dome
With the foundation in, Old Man Winter hit us, and getting the first of the dome panels on required special winter precautions – heating water on site for the cement mix, tarps to keeping materials dry,  generators, and tenting the areas we were working on to keep the mortar above freezing until it set.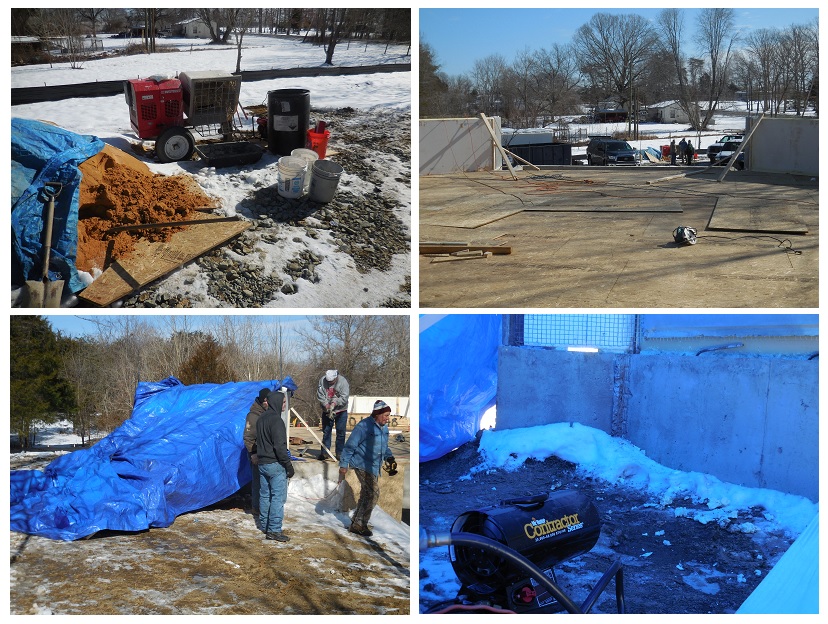 Now we've begun the erection of the dome!  The first step is to build a 2×4 template that represents the dome itself.  This structure is temporary, made with steel multi-way connectors, and it acts as a template into which the "puzzle pieces" will be set (the puzzle pieces being concrete insulated panels shaped like triangles with 7′ sides).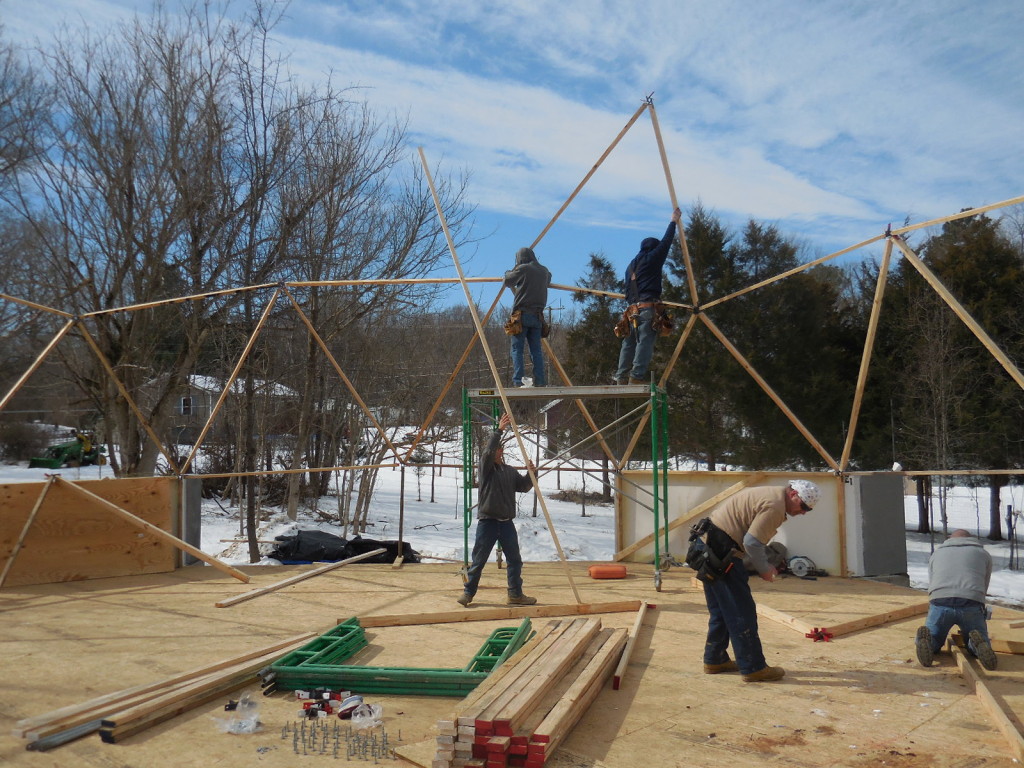 The top connector is at the top of the dome – 24′ above the floor deck.  Scaffolding is 3 high at this point.  Like to join us?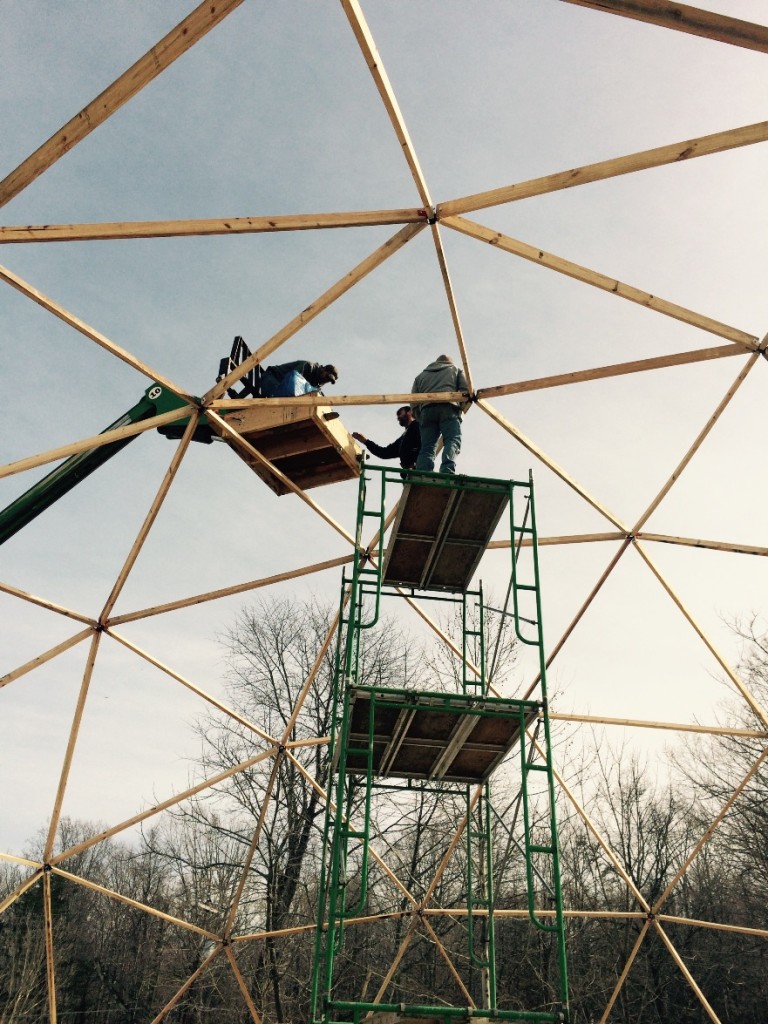 And voila!  There it is!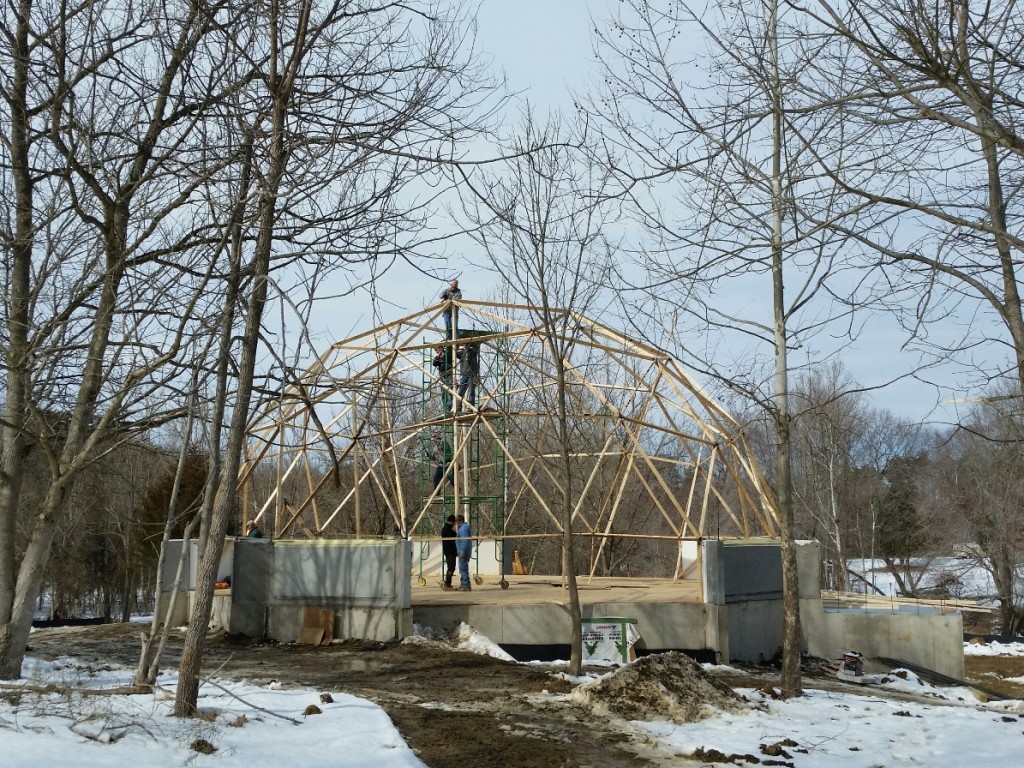 Now to keep it warm and dry as another snowstorm comes up from the South, we put the dome to bed for the night with two 40'x60′ tarps.
Check back for progress in days to come!   Good night Dome.