Many of you have been requesting an update on the geodesic dome that Battlefield Homes is constructing.
Well, here it is!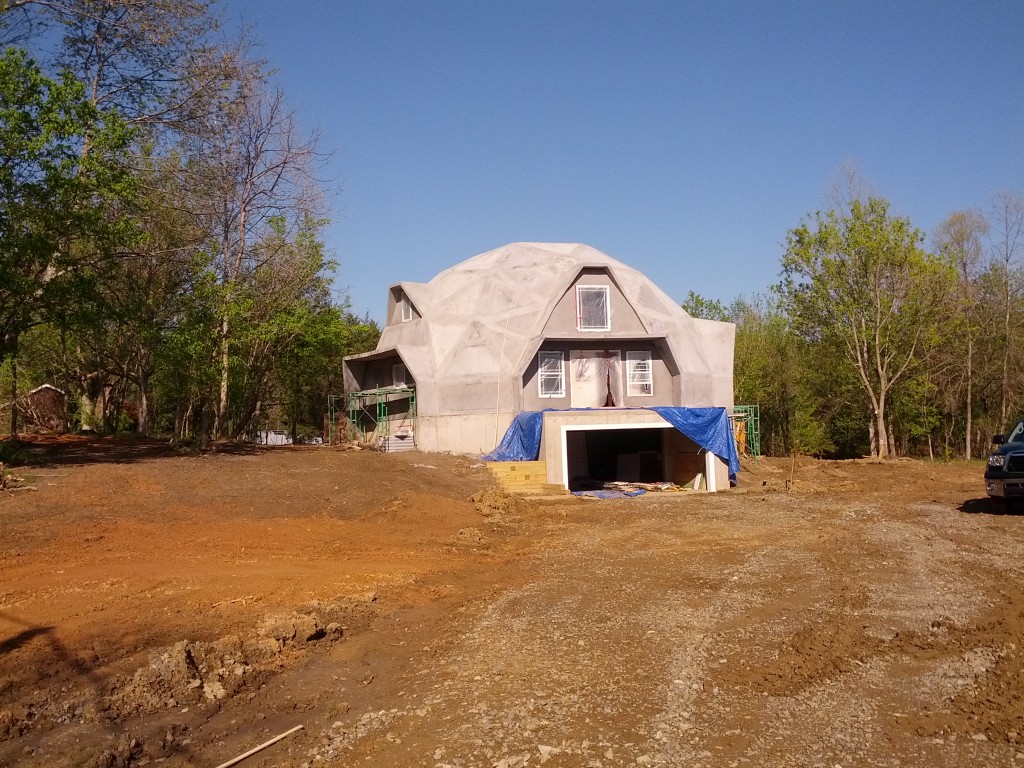 Thankfully, we've had better weather now that the winter is over.  One thing to know about a dome – it is not dry until it is fully parged with stucco and painted.  We are now 90% complete with the exterior stucco and will begin painting soon – using an elastomeric paint that finalizes the dry-in required to continue work on the inside.
A few details….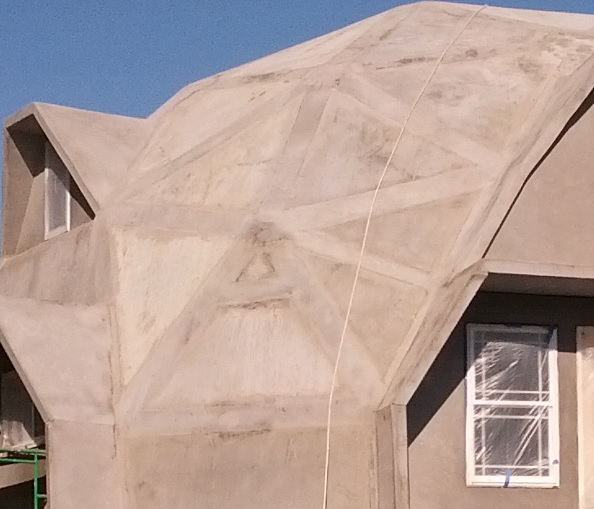 You'll see a safety harness that we've attached to the top of the dome.  Safety is the number one priority.
Second, you'll see that the squared edges of the panels have taken on a softer look as the stucco is completed.  While I had my initial misgivings, this house grows on you as you watch it progress.  It really is an interesting and good looking structure.
Next time we'll get some interior shots as work progresses there.
Thanks for checking in!