Just a note to let you know how happy we are…
Visit our Facebook Reviews Page!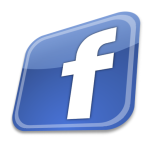 Having had my last 4 prior houses built, I can honestly say this was the best experience in home building I have had. From the first meeting until closing, Allen, Mike, Bernie and the entire staff were available, attentive, and listened to what we were seeking. The best thing from the first meeting was Mike not saying "let me show you what we build"; but rather "What can WE build for YOU"! If something was not going to work, they would let me know, and give options what would work. We love the house, and the quality is the best around! You wont be disappointed!
-Rich K., Louisa, VA (Lake Anna)
We've closed on our dream home built by the best company anyone could ever find! We cannot say enough good things about Battlefield Homes. Everything from the highest quality of work to the business dealings they are by far the best people to work with!
-Tim W., Stafford, VA
What a great experience! Battlefield Homes was very professional and a pleasure to work with. From start to finish, they worked with us every step of the way to meet all the wants and needs for our dream home. Our house is exactly what we wanted and then some. We couldn't be more happy with the experience and the final product. Thanks, Battlefield!
-Colleen D., Louisa, VA (Lake Anna)
Trust Throughout the Project
We interviewed several builders last year when we set out to expand our home at Lake Anna. Before we found Battlefield Homes, we had not found any that met our standards. By standards, I mean professionalism, responsiveness, communication, and timeliness – in addition to good quality workmanship. We had received some cost estimates from other builders that were either astronomical or suspiciously low. We had started to wonder if any of them could be trusted.
From the very beginning, our instincts told us that we could entrust Allen Harrison and his team at Battlefield with this project which was near and dear to our hearts . That decision has proved to be the best decision we could have made. Battlefield Construction is professionalism at all levels.
Ours was a complex project because it was a renovation, and the original home had several construction issues that needed to be addressed. We were made aware of the potential challenges before construction began, and as the project was carried out, we were always kept up to date. We were able to adjust the project to keep costs down, while still getting the results we wanted. Allen and the team helped us to make informed decisions so we didn't feel like we were compromising on quality or functionality.
This weekend was our first weekend in our newly remodeled lake house and we are beyond thrilled with our spectacular home! It has far exceeded our expectations of what we initially hoped for. The quality is superior and we continue to be pleased by small construction details which are so thoughfully executed.
Thank you Allen, for maintaining our trust in your team throughout the project. You and your team, especially Bernie and Wallace, have been a pleasure to work with. We are grateful to you for delivering to us this home that we will enjoy for years to come!!
-Kevin & Mercedes L. , Spotsylvania, VA (Lake Anna)
The Best House We Will Likely Ever Have…
My wife and I engaged Battlefield Homes and your team in 2004 to build a custom house. It's now more than ten years later and we are sad to say that we are selling the house. 
I received and accepted a job offer, and my wife and I have just completed the move. We are closing on a house that we are happy with, but in no way compares to the home we are leaving behind in Virginia.
The proof of good home building, in our opinion, is not necessarily how the house looks when you buy it, but how it ages. After 11 years, we can safely say it aged extremely well. But, if our word isn't good enough, you can ask the buyer of our house.
Several homes in our area have had difficult times selling and many had to drop their price or offer incentives. The first day we put the house on the market, a young lady came by, stepped into the house and simply said, "Oh, my!" She made a full price offer that evening and we will close with her and her family next week. Her husband was out of town, at the time. According to the husband, he asked her if this was really the house she wanted (he hadn't seen it) and she responded that this was it!
So, we wanted to thank you for giving us the best house we will likely ever have. Your team did a fantastic job and the inspector found next to nothing wrong with it. 
– Steph and Randy F., Fredericksburg, VA
"Just a note to let you know how happy we are with our new home. Your professionalism and courteous attitude made the process of building our home a very pleasant and easy experience. We have already recommended your services to several of our friends."
-Linwood and Theresa Payne, Fredericksburg, Virginia